Chassis platform product for advanced development
manufactured by AgileX Robotics

AGV/UGV is a vehicle manufactured by AgileX Robotics premised on secondary development.
CANBUS or a serial port protocol can be used for communication with the controller.
Since open-source DSK and ROS packages are provided, AGV/UGV can be used as a PoC vehicle for development of application robots combined with components such as sensors or robot arms or mobility automation.
Lineups
* Please contact us for detailed specifications.
differential wheel 4WD series

SCOUT 2.0
SCOUT 2.0 MINI (mecanum wheels)
SCOUT 2.0 MINI (Off-road tires)

Ackerman type steering series
crawler type series

BANKER
BANKER MINI
BANKER Pro

Differential two-wheel drive AGV
Omnidirectional 4-wheel steering UGV
Variable vehicle type autonomous running robot for education (ROS / ROS2 compatible)
Product Name
Size (W×H×D)
Load
capacity
SCOUT 2.0
930mmx699mmx349mm
50kg
SCOUT MINI (mecanum wheels)
622mmx580mmx245mm
20kg
SCOUT MINI (Off-road tires)
622mmx580mmx245mm
10kg
HUNTER 2.0
980mmx745mmx380mm
100kg
HUNTER SE
820mmx640mmx310mm
50kg
BANKER
1023mmx778mmx400mm
80kg
BANKER MINI
660mmx584mmx281mm
25kg
BANKER Pro
1064mmx845mmx473mm
120kg
TRACER
685mmx570mmx155mm
100kg
Ranger Mini
558mmx492mmx420mm
55kg
LIMO
322mmx215mmx247mm
–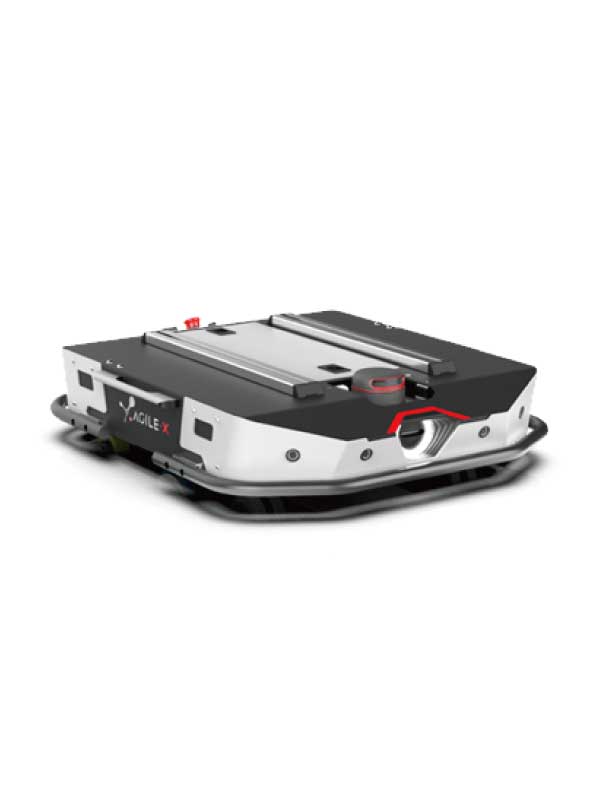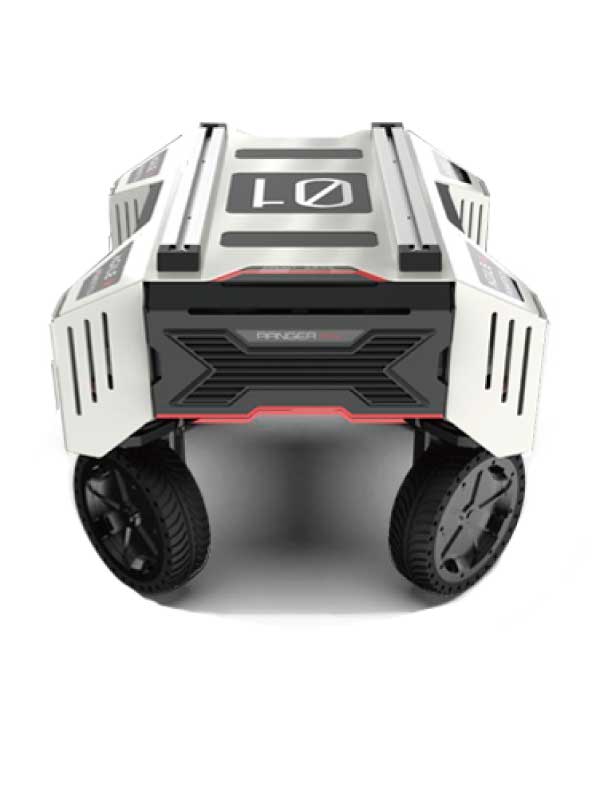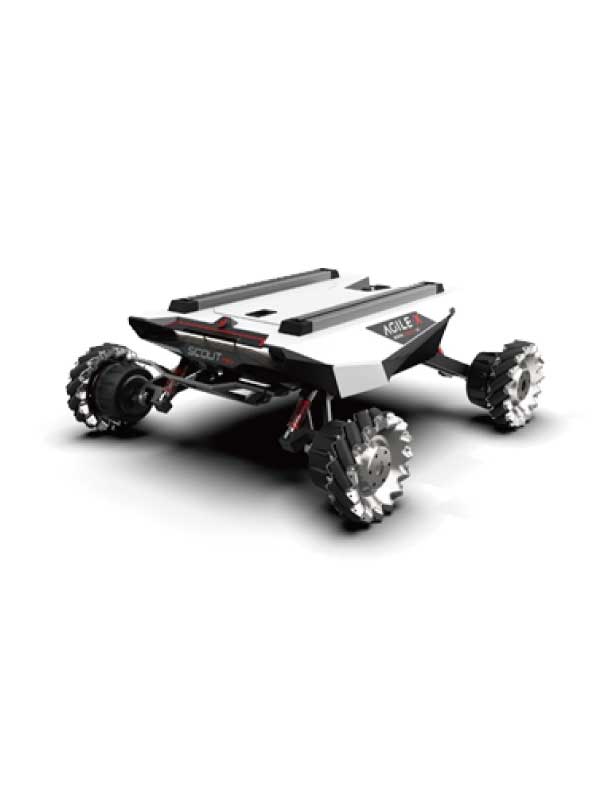 Automated guided vehicle S-CART
manufactured by NIDEC DRIVE TECHOLOGY CORPORATION
S-CART manufactured by NIDEC DRIVE TECHOLOGY CORPORATION is a guideless automatic guided vehicle. Equipped with an autonomous driving function as standard, it has the following features.

No magnetic tape required; route creation is unbound by taped lines.
Manual override with tablet touch joystick allows repositioning at any time.
Low-profile design allows usage in variuos operations and applications.
Multiple integral safety sensors enables it to share the space with workers and equipment.
Top mounting plate designed for simple retrofitting of cages, shelves and similar transport holding equipment.

We also support the development of customer-specific functions using ROS, and it is also possible to use it as a development vehicle according to the purpose.
Lineups
* Please contact us for detailed specifications.
S-CART-V100
S-CART-V200
S-CART-V500
S-CART-V1000-LFT
Product Name
Size (W×H×D)
Load
capacity
S-CART-V100
630mm×790mm×200mm
100kg
S-CART-V200
630mm×790mm×200mm
200kg
S-CART-V500
700mm×900mm×300mm
500kg
S-CART-V1000-LFT
680mm×1200mm×165mm
1000kg